General terms & conditions
Please read the following information when you hire our services.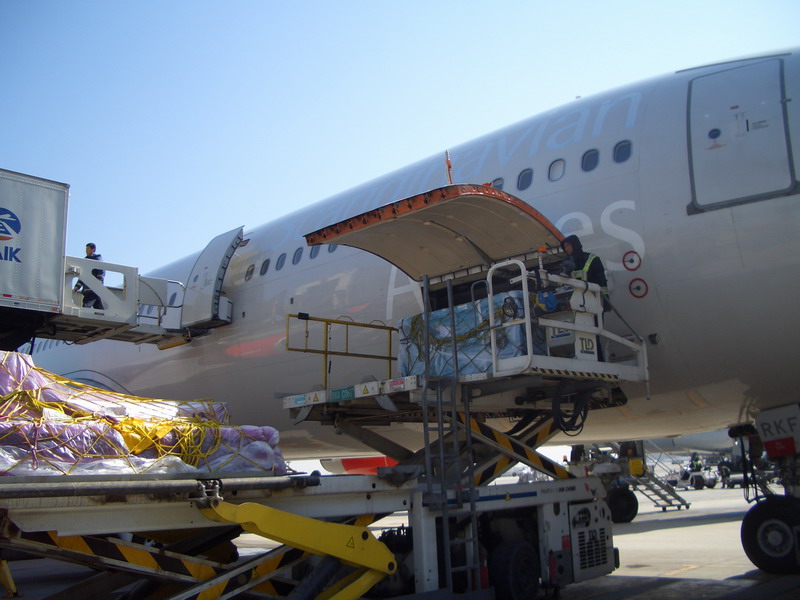 ---
Useful information when transporting goods with MTAB
If no other conditions are known or specified in the quotation or other price confirmation, the following applies:
As standard, the prices quoted include delivery into the premises and unpacking at the end customer location within MTAB's line network. Deliveries to locations outside the line network are made in consolidated shipments and by agreement. Special charges may apply to remote locations.
All prices are based on normal delivery conditions. Special charges may apply to deliveries requiring items to be carried up or down stairs, lifting by crane, the use of a forklift truck, etc.
Additional charges apply to work performed outside normal working hours (weekdays 08:00-16:00 excluding bank holidays) as well as any waiting time beyond our control.
Islands without a fixed bridge connection are excluded from fixed prices, and MTAB will quote a price for delivery to such locations upon request on each separate occasion.
The current fuel surcharge is added for transportation outside the local zone (please see the section entitled "Fuel surcharge").
Congestion tax of SEK 40 per order is added within customs zones. MTAB otherwise makes reservation for charges, taxes, etc. beyond our control.
Payment terms are 30 days. In the event of late payment, penalty interest will be charged pursuant to the Swedish Interest Act.
Unless otherwise specified, prices are stated in SEK excluding VAT.
MTAB applies the liability provisions specified in NSAB 2000 which, inter alia, limit MTAB's liability and regulate any damages in accordance with the Swedish Domestic Road Transport Act. The client is responsible for maintaining goods insurance for transportation and intermediate storage. More information about NSAB 2000 is available here (new tab)
MTAB's liability insurance for service and installation covers a maximum of SEK 10 million per claim.
The ongoing crisis in Ukraine affects the global prices for fuel in an unpredictable way.
The transport price is revised each month with a separate fuel surcharge. The level of the fuel surcharge is determined by the average price of diesel in Sweden per month. We use Statistics Sweden's verified index figure for diesel "K92SÅ0900" to set the current fuel surcharge.
MTAB adjusts the fuel surcharge once a month, based on the index figure two months prior to the current month. For example, the fuel surcharge for May is based on the index for March. The fuel surcharge percentages and intervals in the table are reviewed every year.
Current fuel surcharge:
may 2022: 20.57%
April 2022: 19.41%
March 2022: 17.59%
February 2022: 15,32%


MTAB Sverige AB will not disclose any information to other companies or third parties without your approval, unless required to do so by law. Another exception is when it is necessary in order to be able to perform a contract or provide a service from us. Read more about our Privacy Policy here
Goods in transit insurance is an insurance policy that you, as a customer, choose to arrange. MTAB provides goods in transit insurance that covers damage to physical goods. The insurance company is Länsförsäkringar.
The goods in transit insurance provides compensation for damage to or loss of products which may occur during transport.
Provides compensation for damage regardless of whether it is MTAB that has caused the damage.
Provides compensation for damage up to the full value of the product.
Applies without a deductible.
Valid throughout the entire transport.
Read more about goods in transit insurance (pdf)
As a carrier, MTAB has carrier's liability insurance pursuant to NSAB 2000. This insurance provides compensation for damage which we, as the carrier, are guilty of causing. The compensation is based on the weight of the shipment. To provide cover against other events during transport, you, as a customer, should arrange goods in transit insurance, as your product will then be insured against any external circumstances and damage.
Carrier's liability insurance is always included during transport.
To be eligible for compensation, an investigation needs to show that MTAB has caused the damage.
The carrier's liability insurance is in accordance with the provisions in NSAB 2000, with the limitation and exception of section 6, paragraph 2 and section 27, point 3, paragraph 1.
In general, the level of compensation prescribed by law is max. SEK 150/kg for domestic shipments. The compensation only applies to the part of the shipment that has been damaged.
Depending on the means of transport, NSAB may refer to applicable transport laws and conventions for road, sea or air transport. One example is the CMR Convention, which regulates cross-border road transport within Europe.

Let us solve your logistics challenges