Packing Technology
We produce all types of packaging and crates for the transportation and storage of works of art, as well as display stands and other exhibition materials.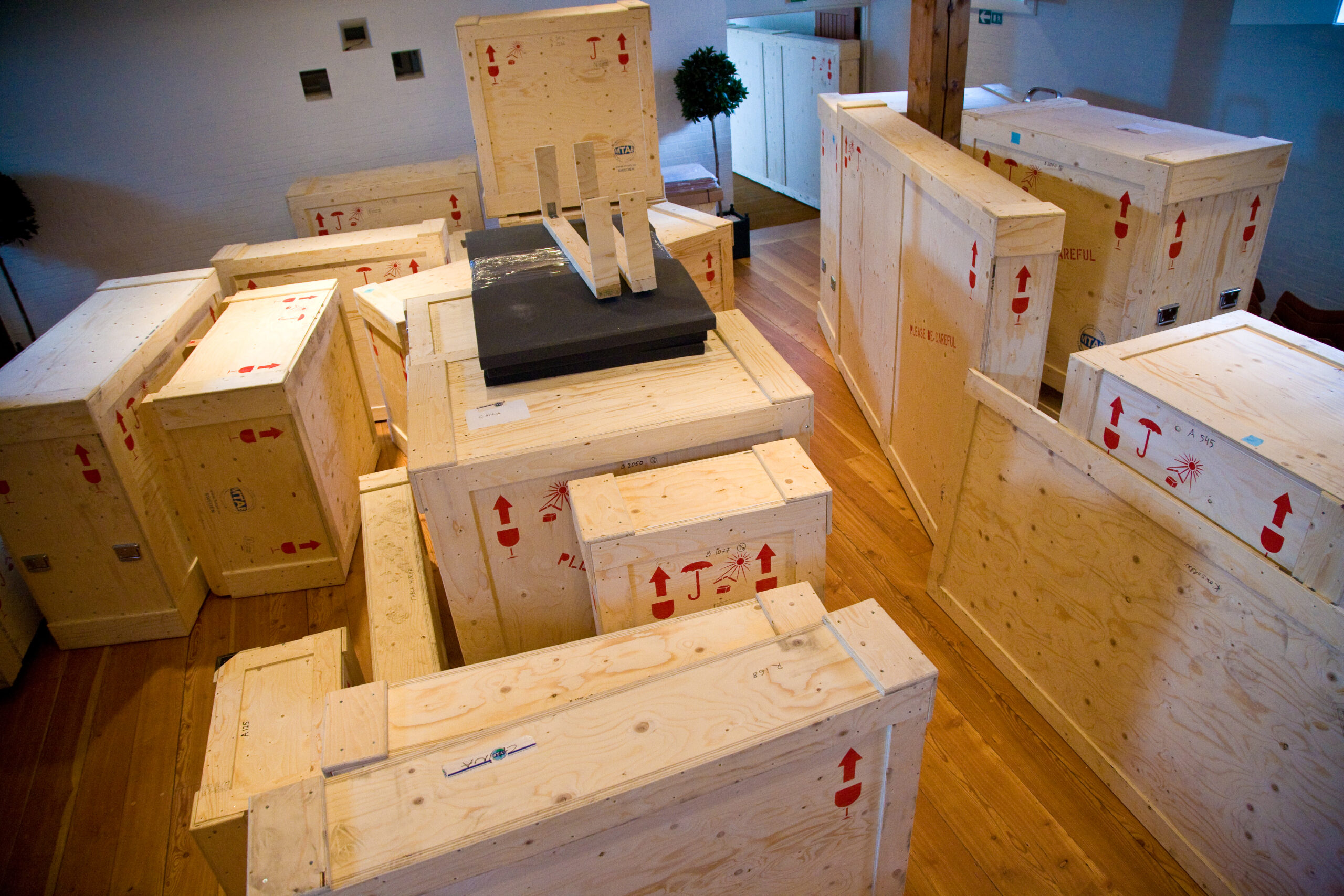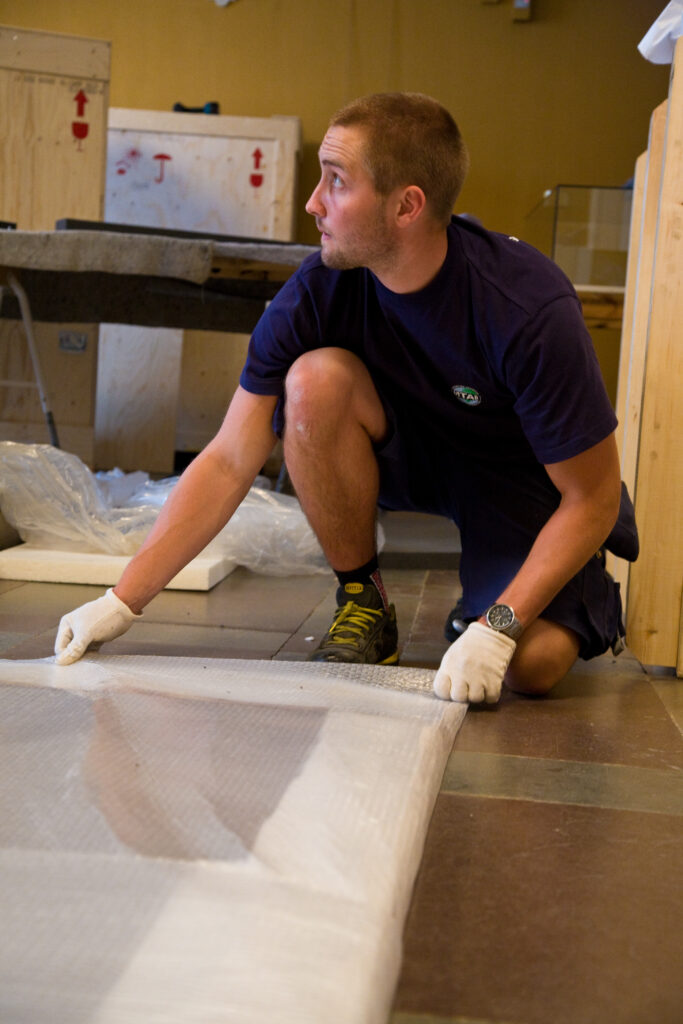 Protective craftsmanship
MTAB's packing experts and technicians often inspect the objects on site at the museum, after which they produce the crates in our carpentry workshop. The assignment is then concluded by packing the objects and sealing the crates at the customer's premises.
A plywood frame forms the basis for each crate. The corners, top and back of the crate are then reinforced with extra plywood, after which the crate is covered with Neopolen polypropylene foam. The rest of the crate is then adapted to suit the specific object it will be carrying. Unique objects require unique solutions, and our packing experts produce the best possible solution in close collaboration with the customer.
Our wooden packaging is approved for marking with the Swedish Board of Agriculture's phytosanitary certificate according to ISPM 15. This phytosanitary mark of compliance is a requirement for the use of packaging within the EU and guarantees that the wood has been treated against the spread of pests that pose a threat to forests in the EU.
---
Contact us
A logistics partner all the way
Before
We plan, structure, construct packaging materials and manage logistics flows. We function test, configure and pack for safe transport.
During
With specially designed vehicles and trained personnel, we transport sensitive goods in the Nordic region and around the world.
After
We ensure that your items reach all the way to use through services such as unpacking, installation and positioning. We also offer removal and recycling of packaging.
---


Mattias Amundin
Packing Technology
fineart@mtab.se
---
Let us solve your logistics challenges