Privacy Policy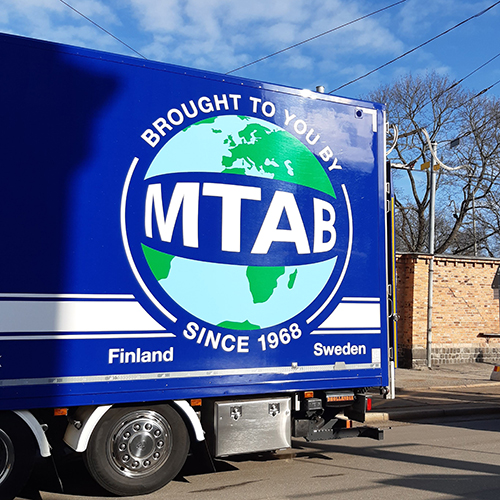 All processing of personal data must meet the basic principles stated in the General Data Protection Regulation (GDPR). These principles mean, inter alia, that personal data may only be collected for legitimate purposes which are not too general in nature, and that the quantity of information must be limited to what is necessary for the purposes.
The data may not later be processed in a way that is incompatible with these purposes, nor stored longer than necessary. Anyone who processes personal data must be able to show that the principles are followed. ( Source )
MTAB Sverige AB will not disclose any information to other companies or third parties without your approval, unless required to do so by law. Another exception is when it is necessary in order to be able to perform a contract or provide a service from us.
Our business includes Fine Art Logistics, High Tech Logistics and Warehousing, enabling us to meet many different types of needs. Our services include art storage facilities, our own packing technology department, installations, function testing and last mile services.
MTAB's processing of personal data on websites
MTAB Sverige AB is responsible for the processing of personal data on mtab.se mtab.dk mtab.no mtab.fi mtab.eu and its subdomains. We take into account the European Data Protection Regulation (GDPR).
The information is used for statistics concerning visitors to the website, and for adapting our communication with existing and future customers.
The information is protected by us in accordance with security regulations.
MTAB Sverige AB does not provide or resell the information to third parties.

Right to information
If you want to know how we at MTAB Sverige AB process personal data about you, send a request to us at gdpr@mtab.se

Right to rectification
You have the right to request correction of incorrect personal data and also to revoke a consent for the processing of personal data. You also have the right to request that personal information about you be deleted or restricted.
For questions
If you have any questions about how we handle personal data, you can contact us at gdpr@mtab.se
Personal data legislation
The Data Inspectorate supervises personal data legislation in Sweden. Visit their website for more detailed information on the legislation.
---
We have three main business areas
---

Let us solve your logistics challenges