The Maritime Museum & Aquarium in Gothenburg is undergoing a major renovation and extension. In order to allow the work to be carried out, the exhibits have been moved temporarily into storage. MTAB was commissioned to dismantle and remove the objects that were most difficult to access.
"The work went smoothly, even though there were large objects mounted on the ceiling and on walls. Prior to starting we planned and coordinated the work. Some of the objects required us to set up scaffolding in order to ensure their safe removal. One model was hanging in a staircase, about six metres from floor to ceiling. Among other things, we moved a large boom mast and large iron anchors."

— says Mikael Ekman Stewart, project coordinator at MTAB.
The Maritime Museum & Aquarium in Gothenburg explores how the relationship between humans and the ocean has evolved over time. The museum was inaugurated in 1933 and has been a valued institution ever since, with many permanent and temporary exhibitions. The large aquarium has allowed visitors to get up close with life below the surface of the water. However, times are changing – the museum is in need of renovation and an extension. The Maritime Museum & Aquarium is due to reopen in 2021. The work on clearing the premises begun in autumn 2018.
---
Large and cumbersome objects
Jessica Lindevall, conservator at the City of Gothenburg's Culture Department, says that there were many fragile and bulky objects that needed to be moved ahead of the renovation. – Several of the objects have not been moved in many years. Now that we have been forced to vacate the premises, we brought in resources for the areas that are the most difficult to access. There were many large and cumbersome objects that had to be moved.
Well-planned solutions
The exhibits are now in storage until the museum is reopened. Most of the objects were moved to custom-made pallets, to make the museum's work easier in future.
– The work with MTAB went very smoothly. They worked fast and had well-planned technical solutions. Many of the objects were cumbersome. One object that needed to be moved was a two-tonne bronze cannon. And large figureheads, many of them several metres in length, that had to be taken down off a wall and taken down some stairs.
Mikael Ekman Stewart explains that this type of work requires MTAB's art handlers to find solutions based on the specific on-site conditions. Custom-made scaffolding was the solution for this commission so as to ensure that the objects were not damaged during transport.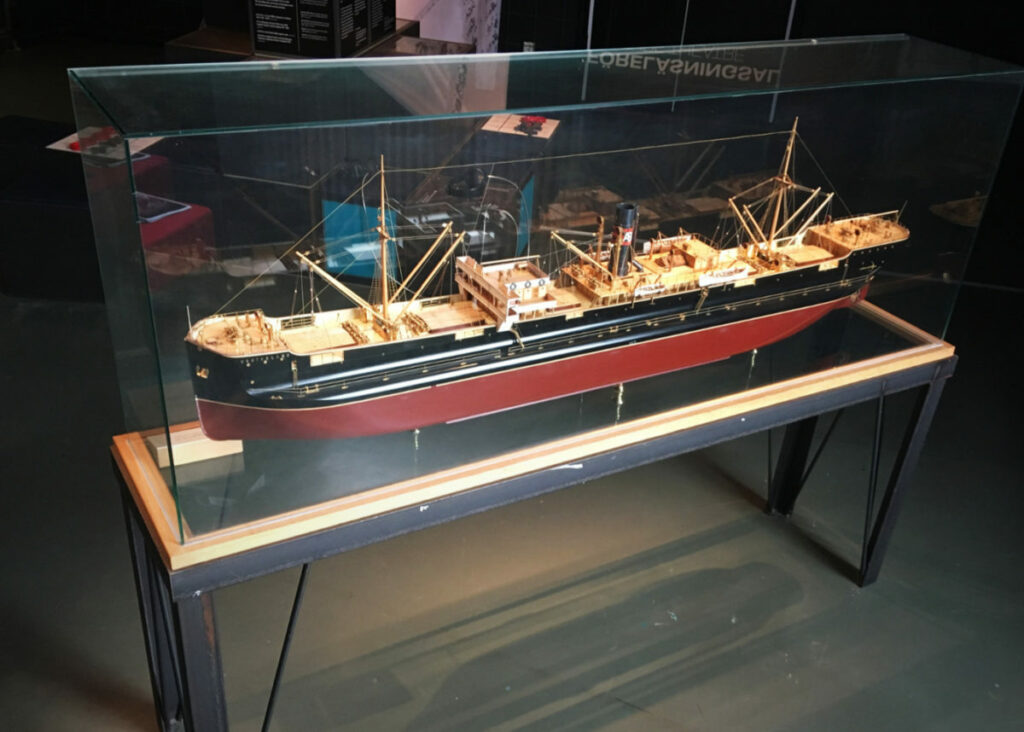 ---
---
MTAB is a logistics partner all the way
Before
We plan, structure, construct packaging materials and manage logistics flows. We function test, configure and pack for safe transport.
During
With specially designed vehicles and trained personnel, we transport sensitive goods in the Nordic region and around the world.
After
We ensure that your items reach all the way to use through services such as unpacking, installation and positioning. We also offer removal and recycling of packaging.
---

Let us solve your logistics challenges