Over the past few years, Swedish medical technology company Mediel has streamlined and rationalised its installation and service operations. The company's own service personnel has been able to focus more on customer-oriented services since it outsourced its logistics and installation services to MTAB.
The Swedish market for medical equipment has seen enormous price drops over the past few years, mainly because county councils' budgets have become tighter and the number of patients is increasing, which means that demands are becoming ever more stringent as regards equipment uptime. Mediel carried out an analysis and screening of its installation and service process in order to tackle this development.
– This resulted in us having to reduce our permanent staff, making two people redundant for cost reasons, explains Bernt Gustavsson, Head of Aftermarket and the marketing manager responsible for the North-East Region at Mediel. It forced us to be a bit smarter and utilise the specialist skills of our personnel as effectively as possible.
Previously, Mediel's own service personnel also dealt with all heavy mechanical installation of the large, complex systems sold to Swedish hospitals.
– This was time-consuming work, as almost 45 per cent of our own resources were used for installation work. We wanted to find more time to support our customers' engineers and to train our own staff so as to make sure that we could keep up with the fast rate of development.
Shorter installation times
Mediel has worked with MTAB for many years, and MTAB has shipped most of the company's equipment. Just over a year ago, the companies' cooperation was developed in that the installation phase was included in their projects.
We have trained MTAB's personnel on the equipment and mechanical installation, and they deal with the "basics" together with the suppliers' engineers, says Bernt. Our engineers operate more as supervisors, and can focus their time on more customer-oriented tasks.
Bernt also explains that installation times have been significantly improved:
– We have moved from four to five-week installation times to two weeks, and in some cases we have reduced this to just a week. We are very pleased with this development and our cooperation and plan to extend it still further.
To date, this cooperation has mainly involved installations in Southern Sweden, and two Infinix Angiosystems from Toshiba have been installed and commissioned in the spring of 2011. First up was the Skåne University Hospital in Lund. These were followed by a roof-mounted system for coronary angiography and PCI at the Central Hospital in Kristianstad.
The extended cooperation referred to by Bernt mainly involves new installations throughout the rest of Sweden, but the development of logistics and stock management is also under discussion.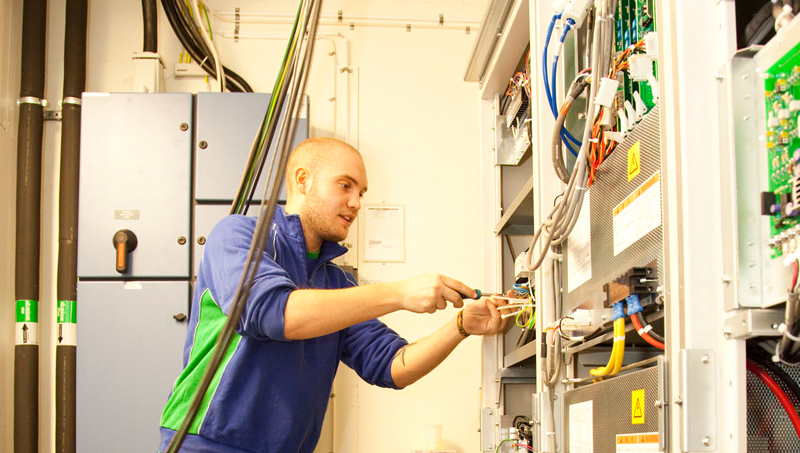 ---
---
MTAB is a logistics partner all the way
Before
We plan, structure, construct packaging materials and manage logistics flows. We function test, configure and pack for safe transport.
During
With specially designed vehicles and trained personnel, we transport sensitive goods in the Nordic region and around the world.
After
We ensure that your items reach all the way to use through services such as unpacking, installation and positioning. We also offer removal and recycling of packaging.
---

Let us solve your logistics challenges